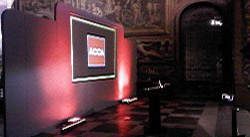 As well as providing AV equipment, GB PRO also designs, builds and installs stage sets for other production companies.

We also provide technicians to work on other production companies' events.
We work as part of the other companies' teams seamlessly supporting the clients' goals.

Our technicians and project managers also can be hired by event managers as meeting room managers or technical support.

We can operate in-house equipment on your behalf or act as liaison with local companies when you are working abroad.

Technical support